Trudy and the Romance announce their Spring shows for 2017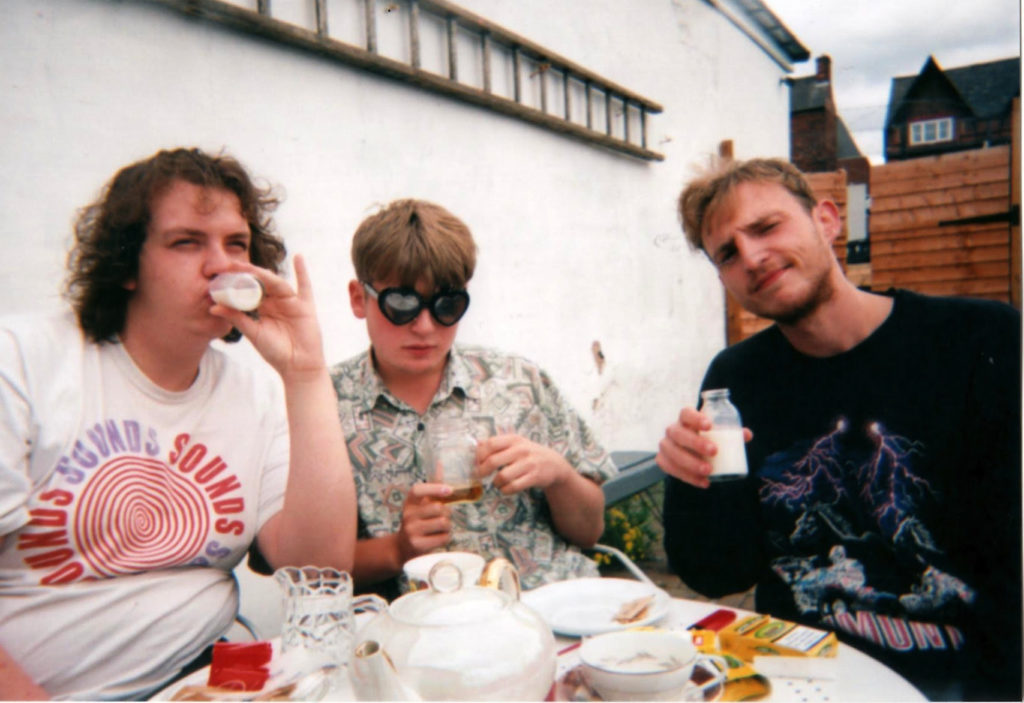 There's a storm brewing over this year and in its eye is where you'll find TRUDY & THE ROMANCE.
Concocting a veritable witch's brew of lovelorn sea shanties and mutant rockabilly pop for all the doo-wop digging rockers who thought these isles would never be hip and happening again.
Their march into infamy has not been a long one. Throughout the past year each successive release has earned them new acolytes in the press and on the wireless. They were part of DIY's class of 2017 as well as NME's round up of acts to explode this year. Strong support has come from Radio 1, Radio X, Beats 1 and 6Music (where they were Steve Lamacq's artist of the week) and fashion tastemakers i-D have also sung their praise. Not content to claw their hooks in the media alone, Trudy and the Romance have caused a pestilential stir on the Spotify viral charts, clawing up to #7 with the salty six-stringed soul of 'He Sings'. Their latest single 'Sandman' also sat at #7 on Hype Machine and helped them cap off their year as the fourteenth most blogged artists of 2016.
The new year brings with it new challenges. With a support slot confirmed for those original masters of tumbledown northern rock The Fall, Trudy and the Romance are making friends in high places. March will see the release of a new EP which will be preluded by a John Kennedy live session for Radio X and their first headline nation-wide tour.
With an eye towards a potential album release in 2018 Trudy and the Romance will no doubt have their heads down in some tavern of ill-repute frequented by smugglers, bawds, and mutants from freakish government experiments in the fifties. It's there you'll find them writing, crafting a set of rabble rousers so tight in their perfection, so drunk in their execution, that we'll all collectively raise a glass, cast a cheeky wink, throw our heads back and imbibe, ready and rowdy.
Prepare to fall head over heels with this three piece at these shows throughout the Spring:
29 April – LEEDS – Live At Leeds
30 April – LIVERPOOL – Festevol Gardens
02 May – HULL – The Polar Bear
04 May – LONDON – The Shacklewell
05 May – MARGATE – Olby's
24 May – SHEFFIELD – Bungalows And Bears
25 May – MANCHESTER – The Castle
29 May – GLASGOW – Broadcast
01 June – DERBY – The Venue
02 June – CHELTENHAM – Wychwood Festival (Smashing Blouse Stage)
28 Jul – BUDE – Leopallooza Fetsival
8 Sep – Guildford – Always the Sun Festival
Links
https://www.youtube.com/user/trudyolivertaylor
https://www.facebook.com/trudymylove