Threshold Festival Liverpool 2017 – Saturday Review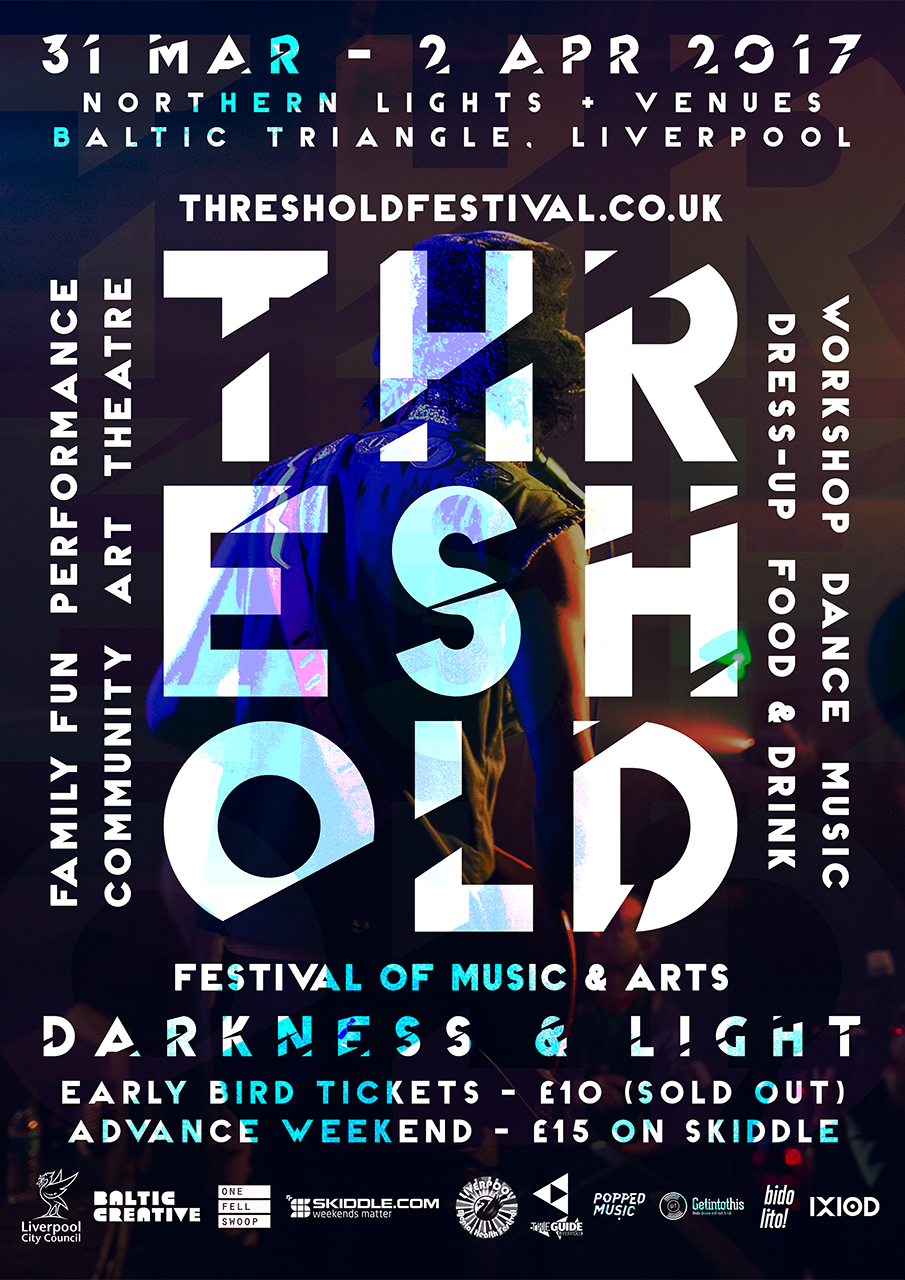 It's festival season again and as always, one of our favourite festivals is back. Threshold 2017
Our first dip into the waters with this years festival was Def Neon at Constellations. The duo fuse elements of rock, electro, synthpop and bass music to form a very unique and interesting take on electronic music. Although the band weren't playing to a huge crowd at this time of day, they were not deterred, and played with the enthusiasm of a band playing Wembley stadium which won over the crowd. They finished their set on possibly the most unique version of Rage against the Machines' "Killing in the name of" I have ever heard. A great start to the festival.
We hung about in Constellations to watch Goteki. A British electro band who refer to their style as 'death electro'. Lead singer Tregenza, seemed a little on edge during the set but managed to make his way through. Their new single Feel the Fear (the first in 5 years) was a highlight of the set. Heavily influenced by Depeche Mode, Tregenza was definitely enjoying being able to perform some new material.
Over at Unit 51, Joy Oladokun had the crowd in the palm of her hand. The Los Angeles based artist played songs from last years full length album release "Carry" and managed to offset the heartfelt and sensitive tone of her music with genuine wit and and light-heartedness onstage. Paying lots of love and respect to Liverpool she covered the Beatles "Blackbird" much to the audiences delight. A genuine warm talent with music that will both move you and leave you wanting more.
In stark contrast to Joy, playing Kitchen 24, was the individual known as Jean Michel Noir. An erratic and sometimes confused set it still didn't fail to leave us transfixed. With the mixture of retro 80's adverts as a backdrop and Jeans experimental music it seemed like the audience had just stepped into some drug-induced world of John Carpenter's mind. The set itself, for my opinion, wasn't long enough and I could have easily have listened and watched another good hour of this.
Back at a very packed Constellations, Hannah Peel had taken to the stage. Hannah's use of multiple instruments, accompanied by her sublime vocals brought an extra sentimentality to the already emotional set. A lot of the set was from her Awake But Always Dreaming LP from last year. A totally immersive and intense set which fully deserved the "must see" title it had been awarded.
One of the new locations for Threshold this year is Red Brick Vintage. Located within Cains Brewery, this quirky environment is ideal for a festival such as Threshold and a welcome addition. Douglas McCormick "Shifting Landscape" made ample use of the outside courtyard area to bring his visual performance art to life. Douglas is an emerging Dance Artist based in Chester and his choreographed dance, done in complete silence, was a unique piece of work and drew a crowd of onlookers from festival goers to general people already dining at the location.
Finally for us at Constellations was Science of the Lamps. A large ensemble for the Constellations stage, they didn't fail to uplift the possibly flagging crowd. With music that proudly smacks their audience in the face, their theatrical flair and overwhelming passion for the music cannot be denied and they are obviously enjoying every minute of being on stage.
After some funding issues, Threshold has managed to deliver another fantastic festival. Threshold is unique. No there festival that I can think of allows you to have no prior agenda and to just turn up at venues to expect the unexpected. It is a valuable platform for up and coming artists to showcase their talents. Without Threshold, Liverpool would be a much less brighter place so long live Threshold festival and long may it continue.