Shannon Saunders releases new single 'Rips In Your Jeans'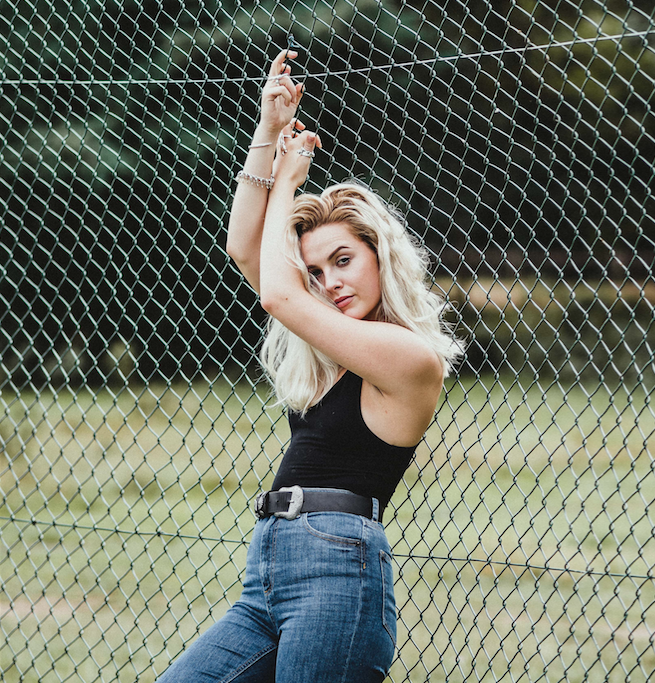 22-year-old alt-pop singer Shannon Saunders releases her new single 'Rips In Your Jeans' on her own label, Lovejoy Records.
Listen here: https://soundcloud.com/shannonsaunders/rips-in-your-jeans
Produced by DJ and chart favourite Wilkinson alongside producer Dee Adam (Andreya Triana), 'Rips In Your Jeans' blends heavy drum & bass elements with smooth, melodic verses, encapsulating the broad range of influences Shannon cites, including Massive Attack, 808 State and Sade. With an affecting vocal, Shannon sings about "hope, compassion and positivity for a generation that has been left the threads of the past," over a glimmering electronic beat, delivering her most thoughtful, mature track to date.
Speaking about the track, Shannon says: '"It's about the ongoing conversations we have with ourselves, our hopes and fears when things get heavy and finding the strength to hold it together. Being there for each other, supporting each other and working it out together."
As a songwriter, multi-instrumentalist and show-stopping live performer, Shannon is primed to make her mark on the pop circuit in 2017 with a bank of fresh material. Having recently performed to a sold out Roundhouse alongside Wilkinson, as well as huge shows in Bristol and Bournemouth, Shannon is gearing up for the European festival circuit this summer, recording her debut album in the process. With the likes of BBC Radio 1's Huw Stephens and SBTV's Jamal Edwards already championing her, Shannon's future looks impossibly bright.
Connect with Shannon Saunders