Review : John Cale – The Velvet Underground and Nico – Liverpool Sound City 2017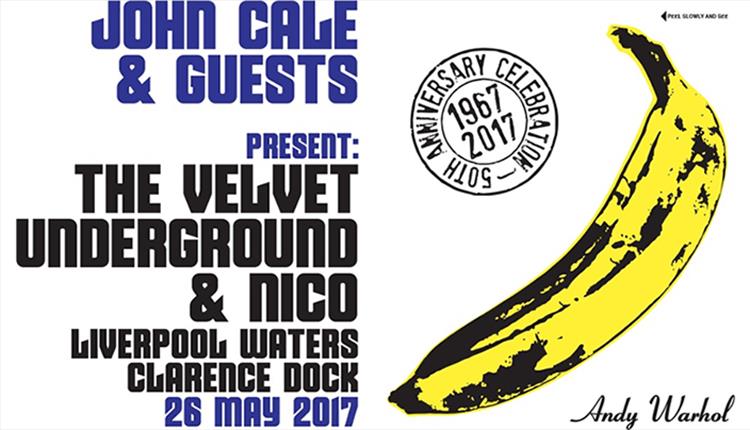 The second day of SoundCity brings on of the most highly anticipated shows in its 10 year existence. It's been 50 years since the Velvet Underground released their debut album and to celebrate this, John Cale has assembled a host of artists to join him on stage to bring it to life.
Clarence Dock was heaving with over 11,000 people. All drawn together to witness a one-off event. People from all over the country had travelled to marvel and be enamoured by a legend and he didn't disappoint.
Although 30 minutes late than originally billed, John Cale came on to a rousing reception and without further delay went straight into Waiting For The Man and White Light White Heat with guest vocalist, Alison Mosshart from The Kills, lending her excellent vocal skills to the songs.
Other guest vocalists to join Mr Cale were Lisa Saoudi from Fat White Family, Nadine Shah, Hayden Thorpe and Super Furry Animals lead singer Gruff Rhys, the latter lending his vocals to European Son.
For the finale song, that was dragged out for what seemed an eternity, all the artists joined John on stage for a huge ensemble piece.
The show itself seems to have divided the audience. Complaints of the delay and the sound have been cited a lot but my own personal opinion is that despite the delay, this was a show that could never have been missed. All the artists that contributed to the night, did so with great success and I found their individual vocal styles to be well matched to the songs they sung. Of course none of these artists will ever be able to replace the great Lou Reed but they went all out to provide the audience with the closest they will ever get to hearing it as it was meant to be in when it was created in 1967. A truly remarkable show which will be one of those defining moments in SoundCity's history.