REVIEW: Clean Cut Kid, The Arts Club ,Liverpool Music Week 2016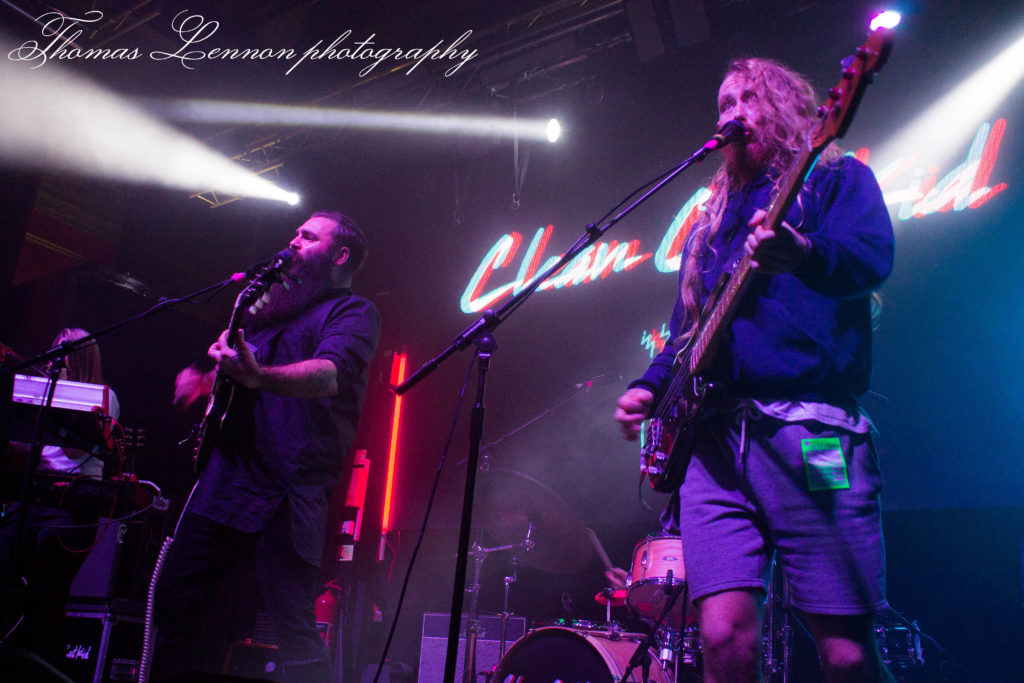 Liverpool locals Clean Cut Kid are enjoying a meteoric rise to success following their recent signing to Babe Magnet Records/Polydor and a summer spent playing a colossal 29 festivals.
With obviously a busy schedule and the support of some great bands in the form of Lumen, Man & The Echo and Zuzu, the band took to the stage of the very packed Arts Club for Liverpool Music Week and seemed pretty relieved to be back in their home town. Lead vocalist, Mike Halls, taking to the mic to relay that relief.
Jumping straight into "Runaway" the audience screamed, leapt and sang along loudly as the band matched them in the jumping around stakes. Bassist Saul Goodman particularly active in his movements.
They played a few surprise never-before-heard tracks. These included tracks such as: 'Stay', 'Brother of Mine', 'Felt' and in particular 'Evelyn' – a song that lead singer Mike revealed that he wrote it about his fellow band member and wife, fellow band member Evelyn Halls.
Clean cut Kid have the feeling of a huge stadium band. Every track they play is immense and huge and every track sounds like an instant hit. This was non-stop, adrenaline filled and more importantly hugely enjoyable.
Ending on a fan favorite "Vitamin C" the band left the stage as they entered. Up-beat and smiling from ear to ear.
It is far too rare nowadays that a band are seen to actually love what they do but Clean cut Kid just project and energy seldom found in most bands. They obviously love what they do and they love making the audience feel the same and they certainly did that on every level tonight.
More Photos HERE