Pikes, Ibiza announce their Summer Season Launch Party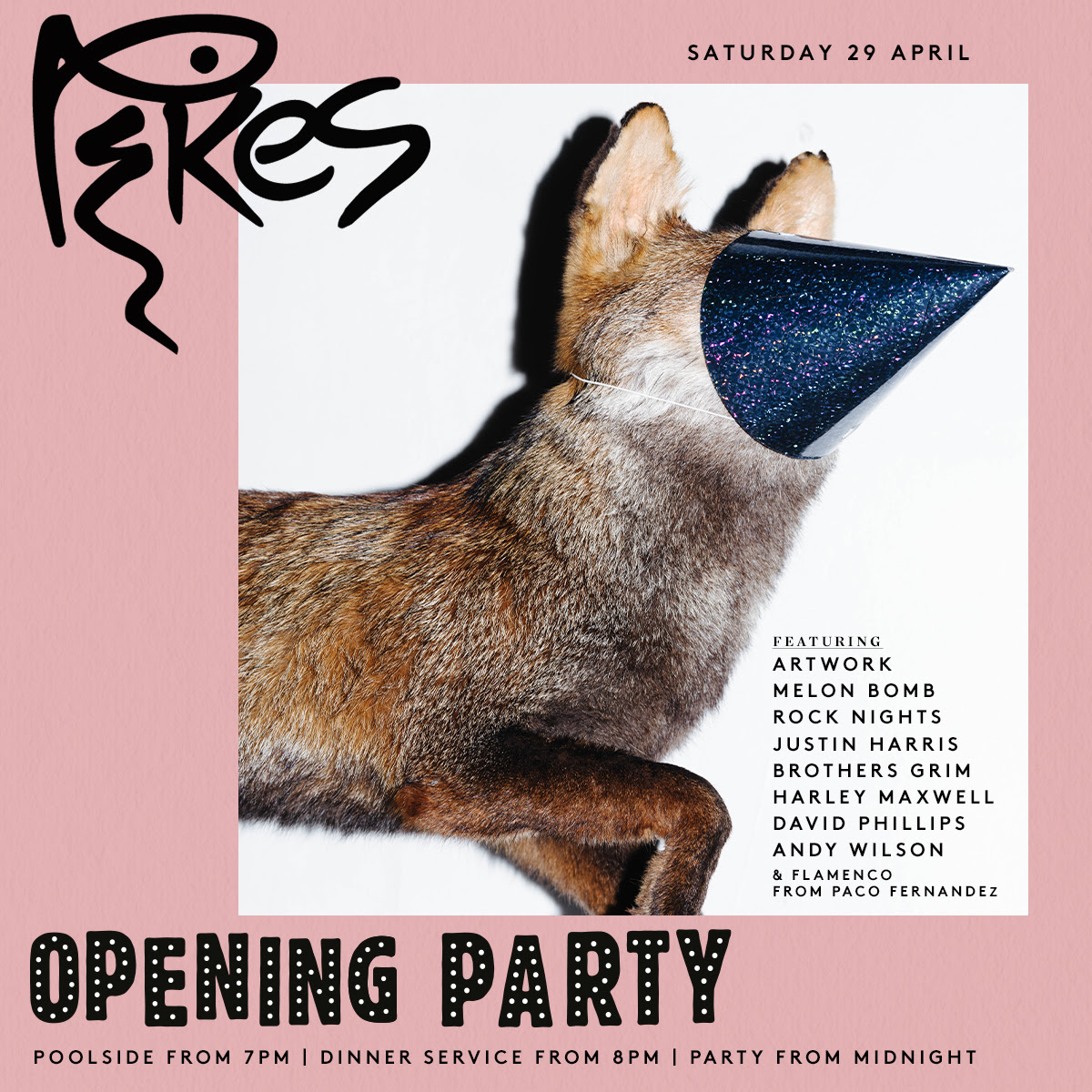 The 4-week countdown is on for the start of another incredible summer on the White Isle and for Pikes to open its freshly polished doors to unveil the new-look Freddie's – Ibiza's real home of the house party.  The Summer season launch Party will take place on Saturday 29th April, with Pikes house party hero Artwork at the helm plus an array of the islands favourite DJs and promoters popping by from 7pm poolside to take the party right through the night at Pikes.
As part of a fresh and exciting new collaboration, the iconic Freddie's party suite at Pikes has been revamped by interiors style leaders Rockett St George and will be unveiled at the hotly anticipated opening party together with the opportunity to sample Pikes new family-style food concept for 2017.
Representing the authentic, carefree, Balearic vibe of an increasingly bygone Ibiza era and loved by bands, DJs, islanders and industry insiders Pikes is a cultural hub and continues to represent the real Ibiza.  Already thoroughly respected as the home of the house party on the White Isle, this summer will see some incredible DJ residencies, exciting collaborations and a number of new pop-up food events happening throughout the season.   The island rumour mill is already in full flow and the summer schedule will soon tempt, tease and delight ALL the senses.
With an anything goes attitude, allowing both guests and DJs ultimate freedom; Pikes has hosted some of the most memorable events on the island in recent years including DJ Harvey's Mercury Rising residency, Idris Elba's 7Wallace parties, Elrow's Boiler Room, Rock Nights Ibiza Rocks afterparties, Mike Skinner's Tonga Party, Seth Troxlers 30th Birthday, Disclosure exclusive album launch, Groucho's Summer Party and Radio 1's 20 Years of Ibiza gathering. Always the place to expect the unexpected, special guests that dropped in for surprise sets included Fatboy Slim, Pete Tong, Groove Armada, DJ Sneak, Kolsch, The 2 Bears, Shy FX, Midland, Nick Warren, Soul Clap and loads more.
There's plenty more to come this year, with a full season event schedule soon to be announced.
Opening Party Line up: Artwork, Melon Bomb, Rock Nights, Justin Harris, Brothers Grim, Harley Maxwell and friends, David Phillips, Andy Wilson and Flamenco from Paco Fernandez
PLUS: Bathtub Karaoke and Dressing Up in the Boudoir with Sunny
NEW MENU FOR 2017:
To whet appetites for the all-night party that lies ahead, Room 39 will be serving a special sample of Head Chef Lee Milne's new food concept, focused on Mediterranean family style service using locally sourced seasonal produce.  In Lee's words 'Pikes is relaxed, it's a fun social vibe and this should continue into the food experience. I love family style eating, it feels…..family! People don't eat from their plate, they eat from the table, sharing flavours and textures and coming together in mind, body & spirit over these elements and over the emotions stirred by it.'
With a real fusion between the place, the people and the unmistakable feeling of just being there, guests can get ready for the one Ibiza opening party that will kick the season off in real Ibiza style with Attitude, Atmosphere and Authenticity on Saturday 29th April.
Restaurant bookings from 8pm; For bookings; party guestlist & concierge contact: jodie.kean@ibizarocks.com