Fusion Festival Liverpool 2017 review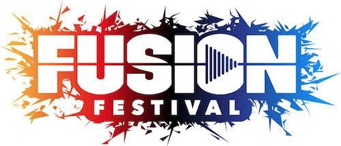 Now in its fifth year, Fusion Festival continues to grow and become even more popular with a line up that attracts some of the biggest names in pop. And this year is no different with headliners Little Mix and Take That.
Saturday greeted the festival goers with wonderful sunshine at the Otterspool site and the crowd were in a joyous festival mood. Thousands of people had descended on the site to catch Little Mix later that day but before they graced the stage we had John Newman to warm up the crowd.
The soul singer gave a thoroughly energetic performance. So much so, you were worn out just looking at him. With what seemed like a 10 minute build up before entering the stage Newman finally kicked off the set with "Fire in Me". He wasted no time in getting the crowd fired up so that once "Give me your love" kicked in he had already got them in the palm in his hand. The crowd went wild for track such as "Give me your Love" and "Cheating" before slowing it down with "Out of my head" and playing his new track "Never Let go". There was no let up in this set and John Newman certainly gives 100% on stage. Finishing on the wonderful "Love me Again", the crowd were shouting at the top of their voices and dancing in little groups through the festival and Newman took to throwing pieces of the set to the ground he was that hyped up. A brilliant performance from a talented artist.
Patrick Okogwu AKA Tinie Tempah has had so many songs its easy to forget how much he has achieved in the decade he has been around. Having headlined this years Kendal Calling festival there seems no waning for Tinie as he brought his infectious music to Fusion Festival. From hits including 'Pass Out' and 'Written In The Stars' and his new his new track "Youth" there is no denying that he knows how to get a crowd to its feet and with what seems like a never-ending stream of hits, it is the strength of the line up only that keeps him from heading the festival.
Speaking of headliners, the group that everyone and their mother had come to see was the X-Factor winners Little Mix. Breaking with an explosion into their first track "Power" the girls certainly command the stage. Their dance moves immaculate and their vocals almost pitch perfect this is certainly a well polished group. "Black Magic" and "Salute" followed to the utter delight of their dedicated young female base who sang, screamed and waved their little hands all over the place. The screams were only multiplied when Perrie Edwards announced that she couldn't hear the crowd. Continuing with "Down & Dirty" "F.U" there was no let up from this seeming inexhaustible group and inexhaustible crowd. When getting to their ballad "Secret Love Song", Jade Thirlwall explained to the audience that the song is extremely special to them as it has a massive following from their LGBT fans.
Their encore "Shout out to my Ex" closed the set and with no doubt left the fans that had come to see them feeling very satisfied and most of all very very happy.
After a sun-tastic day on Saturday, Sunday greeted us with dark clouds and rain but spirits were not dampened as we headed over to see The Vamps.
Never having seen the band play before I wasn't sure what to expect but to my relief the band aren't too bad. Of course they are a boy band and ones that play instruments to boot but a highly versatile boy band who do seem like accomplished musicians in their own right.
The Vamps always live by the fact they write catchy tunes and there is definitely no lies being told there.
Opening up with "Wake up" the vocals were vaguely audible above the young screaming voices and for someone who hasn't heard much from the band it was instantly toe-tapping material.
The stupidly handsome lead singer, Bradley Simpson, certainly commands the stage and at one point turned director by dragging one of the camera men to the front of the stage in order for him to get a better sot of the crowd.
Not just original material made up their set though. With a rendition of Ed Sheeran's "Shape of you" and a stripped back version of "Cecilia" which certainly appealed to the more mature fans in the crowd. Although not all the covers sounded as good. The Vamps' cover of Mr Brightside was a little flat and Bradley's vocals are not strong enough to carry the tune off enough to do it justice.
To close the night off they played "Can We Dance" and "All Night" which are obviously crowd favourites as the audience suddenly became even more hyperactive and started dancing and leaping about with wild abandonment.
The Vamps, obviously appeal to a more teenage audience but it is good to see an obviously talented young band who are actually able to play instruments and compose good tunes influencing a new generation.
Headliners Take That don't really need any introduction. Gary, Mark and Howard have been household names for almost 30 years and judging on tonight's display they could be around for 30 more.
Opening with "Shine" Take that wasted no time in kicking off the proceedings. What followed was 90 minutes of hit after hit after hit. With fire bellowing from above and ticker tapes exploding all round, they took the audience through a journey of their career. Going back to their early beginnings with "It only takes a minute" and "Could it be magic" through to more modern material such as "The Flood" This was every Take that Fans dream and apart from "Babe" the audience couldn't have asked for more. Gary and the boys were thoroughly enjoying the whole Fusion experience and you could tell as unlike Little Mix's almost sterile-like performance, there was a genuine warmth for the Liverpool audience from the band and a warmth which was projected back in bucketloads.
Remarkably, the band even remembered the moves to songs like "Pray" albeit a little stiffer than back in 1993.
With a mesmerizing rendition of "Stardust" and their encore of "Never Forget" (the latter having everyone raising their arms and clapping in a radio gaga style) this band are not only one that everyone should see but a band that, for all their naysayers, manage to upstage and outperform most new acts on the Fusion Bill.