She Drew The Gun: Central Library, Liverpool – Review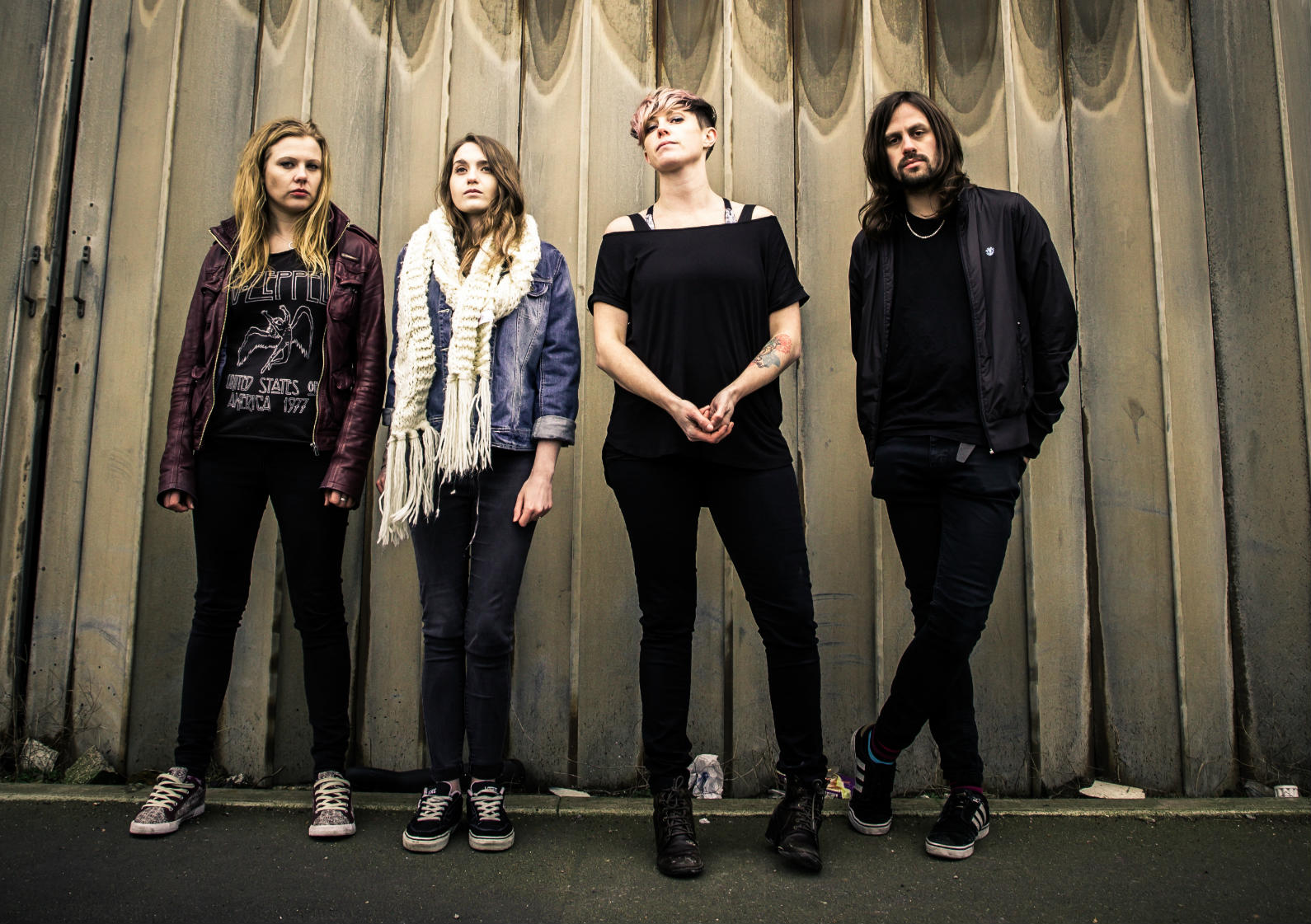 Over the last 9 years the Get It Loud In Libraries have brought music to the masses within beautiful locations and they have now added Liverpool's Central library to that list.
The latest addition to their line up came in the shape of She Drew the Gun. The winners of last years Glastonbury's Emerging Talent Competition took to the stage and dived straight into a rousing poem informing us we were the guinea pigs to their tour. And welcome guinea pigs we were, as they began their set.
The first half of their set took on an almost psychedelic approach. Matched with mesmerizing visuals behind them, and interspersed with poetry from lead singer Louise Roach, the band drew you and held you firmly in place as they steadily raised the musical intensity.
The second part of their set took on more familiar territory for fans of She Drew the Gun. With social and political comments on society and humanity, they bring a much needed injection of reality which is sadly lacking in a lot of modern day music. Although at times hard hitting it is never to over indulgent or self absorbing.
Ending the set, Louis Roach thanked the audience and those who had helped make the gig happen and completed it with Thank You listing all the inspirational women that have influenced her.
It only left for the band to do their encore to which they chose  No Hole in My Head, which is their latest single and a cover of a Malvina Reynolds protest song. A song which in itself could almost have been written by Roach herself.
All in all, a glorious gig in a beautiful setting with an audience not afraid to show their love for the band and their love for great music.