Circa Waves reveal 'Fire That Burns' ft. Lynn Gunn from PVRIS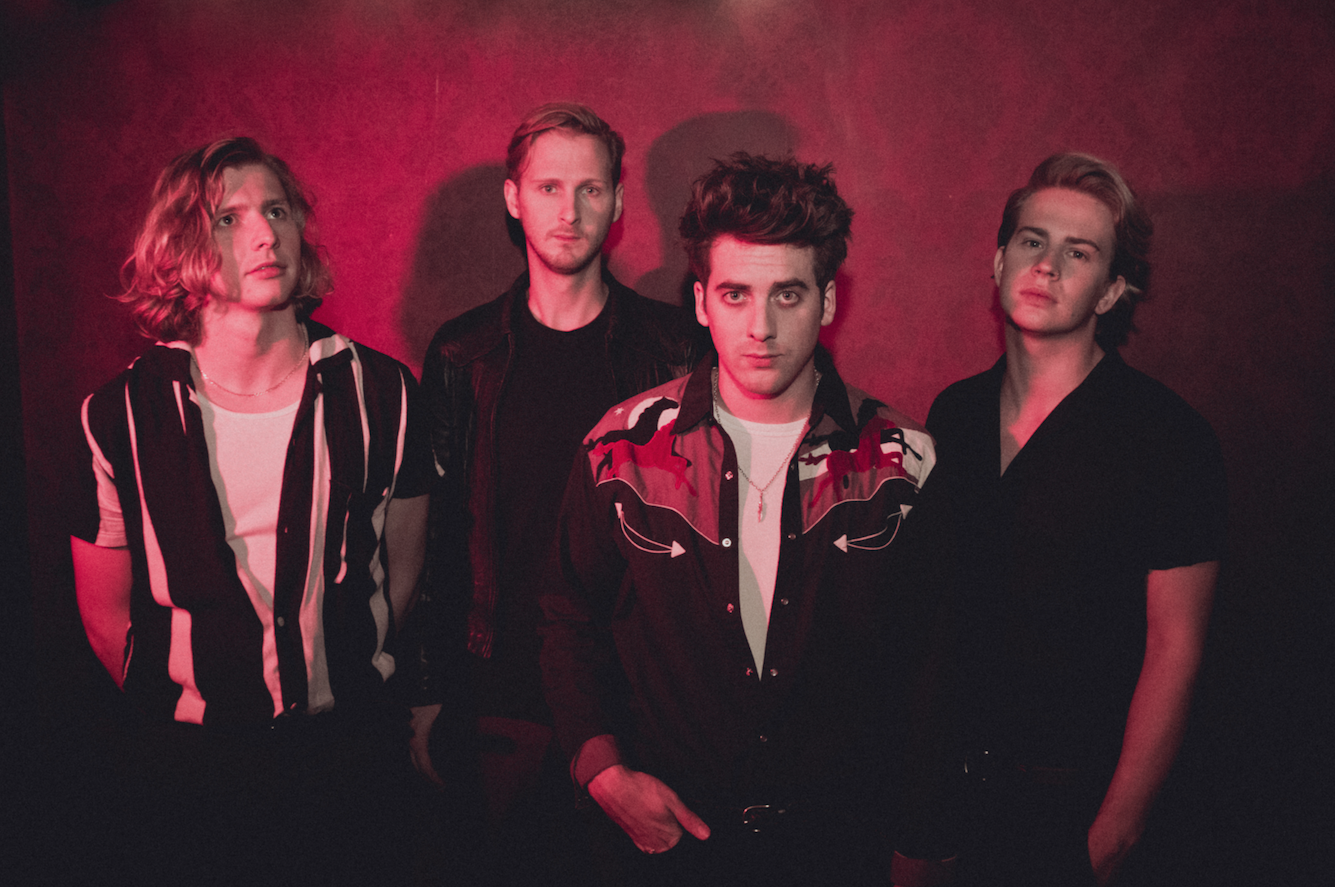 LISTEN HERE: https://CircaWaves.lnk.to/FireThatBurnsPVRIS
Circa Waves today reveal 'Fire That Burns' ft. Lynn Gunn from PVRIS. The band's second album 'Different Creatures' was released on last Friday on Virgin EMI.
The track is a perfect example of the heavier, grittier direction that Circa Waves have headed towards with 'Different Creatures' encapsulated by the huge half time chorus and energy fuelled melodies. Lynn Gunn's emotive vocals join in the second verse, introducing an intriguing new aspect to Circa Waves sound and new found confidence to experiment with different genres and sounds. Have a listen here: https://CircaWaves.lnk.to/FireThatBurnsPVRIS
Lead singer Kieran Shuddall says, "Fire that Burns is a big sounding track, but now with Lynn's incredible, ferocious vocals it turns into a whole new beast. It's bigger and bolder than I could have ever imagined."
Lynn Gunn, lead singer of PVRIS says,"I was sent the original version of the song and immediately I related to it.  At that time, I found the song to be very relevant to my current life circumstances.  The entire situation was very serendipitous and I'm happy I got to be a part of it."
Co-produced by Alan Moulder (Foals, Arctic Monkeys, Smashing Pumpkins), 'Different Creatures' is the grittier, 'night time' counterpart to the breezy summer vibes of its Top 10 predecessor 'Young Chasers', exuding a newfound swagger. Shaped by Kieran's perceptive songwriting ability to reflect the changes he sees in the world, 'Different Creatures' showcases a disenchantment with the world he sees, a louder and more vital band, nudging their sonic palette into a territory shared with rock heavyweights such as Arctic Monkeys and Queens Of The Stone Age.
2017 is gearing up to be a career defining year for the Liverpool four-piece. 'Different Creatures' has already birthed two A list Radio 1 records, 'Wake Up' and 'Fire That Burns', with the latter's video starring SAG Award-nomineeIsaac Hempstead Wright, best known as Bran Stark in Game Of Thrones. Circa Waves continue along their heavier, grittier new path, shattering the boundaries of everything we've come to expect from them.
PVRIS — vocalist Lynn Gunn, guitarist Alex Babinski and bassist Brian MacDonald—and producer Blake Harnage are currently putting the finishing touches on the much-anticipated follow-up to 2014's White Noise, the album that prompted MTV to write, "get acquainted with the mysteriously awesome PVRIS before they become the biggest thing in rock. For fans of The Neighbourhood, CHVRCHES, and Paramore, PVRIS are the best thing since sliced bread."
Circa Waves  will be going out on a headline run of dates starting on Saturday, including London's Kentish Town Forum on 31st March.
Circa Waves play the below live shows in 2017. Tickets are now available from http://www.gigsandtours.com/tour/circa-waves
Saturday March 18th     Sheffield Academy*    SOLD OUT
Monday March 20th     Glasgow Barrowland*     SOLD OUT
Tuesday March 21st     Newcastle University *    SOLD OUT
Thursday March 23rd     Manchester Academy*    SOLD OUT
Friday March 24th     Liverpool University*     SOLD OUT
Saturday March 25th     Oxford Academy*    SOLD OUT
Monday March 27th     Bristol Academy*    SOLD OUT
Tuesday March 28th     Nottingham Rock City*      SOLD OUT
Thursday Mar 30th     Birmingham Institute*    SOLD OUT
Friday March 31st     London Forum*        SOLD OUT
Monday April 3rd     Norwich UEA*
Tuesday April 4th     Cambridge Junction*     SOLD OUT
*Support comes from The Magic Gang and InHeaven
Festivals:
Friday July 8th        TRMSMT Festival, Glasgow
Friday July 28th        Kendall Calling, Penrith
Friday August 25th        Reading and Leeds Festivals
Friday September 8th    Bestival, Dorset
Buy 'Different Creatures' here: